Fair funding
global trade
The first sustainable supply chain finance solution that includes purchase order financing
What we do
Twinco Capital engages with large corporates to offer their suppliers access to affordable funding, from purchase order to final invoice payment. It is a unique model that significantly reduces risk and financing costs. Twinco helps build competitive and socially responsible supply chains.
Funds early in the production cycle
Twinco funds up to 60% of the purchase order value upfront, and the remaining, immediately upon delivery. Providing suppliers the liquidity they need, when they most need it.
Affordable and agile solution
Affordable funding, available to suppliers in one click. A flexible solution, adapted to the commercial processes of each customer.
Backs strong relationships
No L/c's, no collateral and no complex documentation. We rely on the strength of commercial relationships to fund both small and large suppliers, anywhere in the world.
Unique Platform
Capitalise on your strong commercial relationships
A full digital experience, from start to end.
Built by trade finance experts, it is fully adapted to the requirements of global companies.
Access affordable funding, at any time, from anywhere in the world!
Request Demo
Our Mission
Our mission is to give producers all over the world access to affordable working capital, fostering competitive global production networks and empowering companies to be the motor of inclusive growth and improved livelihoods.
Our Values
We empower - we are the multiplier, the facilitator, the stepping stone... we strive to unlock the full potential of companies and people.
We add - we are obsessed with adding value, and generating opportunity in everything we do. We always strive to improve what we do and who we are. We foster excellence.
We ask - we don't take anything for granted... we have curious minds and always ask ourselves whether there's a better way to do it. We are prepared to lead the change. We foster original thinking and entrepreneurship.
We collaborate - we embrace knowledge and skill, from anybody, anywhere, with an open mind. We foster an inclusive, diverse and fulfilling environment.
We deliver - we deliver on our commitments to our clients, our people and stakeholders, by combining focus, agility and transparency.
Leadership
We believe in the power of common goals, hard work and shared returns.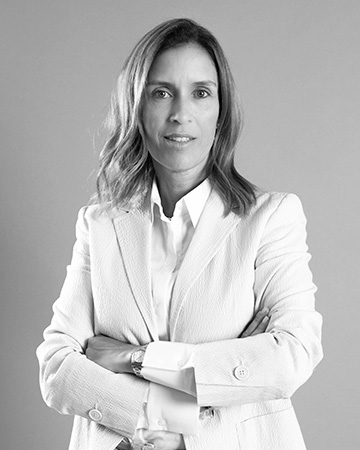 Sandra
Nolasco
CEO
Experienced banker, specialist in trade finance, with an international career spanning over 20 years.
Before setting up Twinco Capital, Nolasco was Managing Director at BBVA and head of Structured Trade Finance. She joined BBVA in 2009 having held several senior global positions in both structured and transactional trade.
Sandra started her trade finance career with Fortis Bank commodity trade finance team, first in Rotterdam dealing with asset-backed finance, then in London leading the structured commodity portfolio in Latin America and finally in Sao Paulo, as Chief Representative Officer Brazil.
Before she ventured into the trade finance arena, Sandra worked as an associate consultant at Mckinsey & Co in Portugal, and at Semapa S.A. as an internal advisor.
Sandra holds a Msc. in Economics and an MBA from Universidade Nova de Lisboa, Portugal.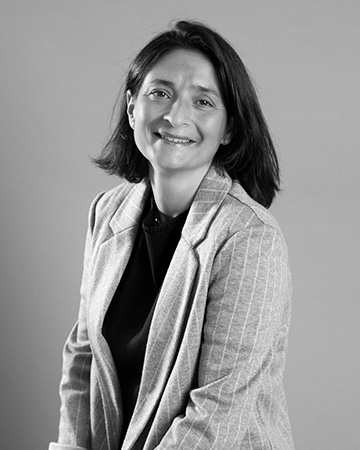 Carmen
Marín
COO
Carmen has an extensive experience in banking, with over 16 years of her professional career in Grupo Santander. She joined Santander in 2000 as a member of the Strategic Investments team, analysing and investing in equities for several proprietary portfolios.
In 2008, she moved into the Global Project Finance Group, where she led transactions globally, in different sectors (Infrastructure and Natural Resources) across different geographies (from Europe to the US). In 2013, Marin took full responsibility for the origination and the execution of global transactions as Global Head of the Energy & Natural Resources team in Europe.
Carmen holds an International Business degree from ICADE and ESC-CESEM and is a CFA Charterholder.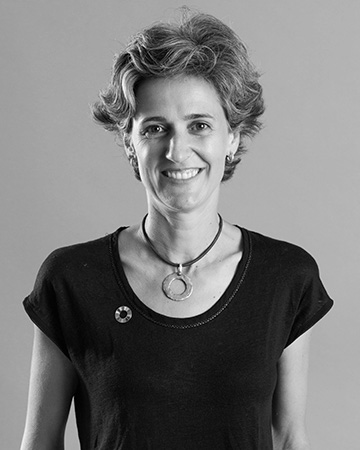 Arancha
Díaz-Lladó
CSO
Arancha Díaz-Llado has a broad experience in defining, implementing, and reporting Environmental Social and Governance (ESG) corporate strategies. Her broad professional track record combines a solid expertise on ESG issues, with a finance and control proficiency and a broad experience in public policy advocacy. This diverse background allows her to move from an ESG strategic vision to a more practical hands-on delivery of workable solutions.
She began her professional career with a series of short assignments for various United Nations agencies (UNICEF, UNESCO and UNIDO) and the European Commission. In 2000, she joined the Telefónica Group, progressing from Finance control to Business Strategy and Institutional affairs. From 2015, until she joined Twinco Capital in September 2020, she served as the Global Director of Sustainable Innovation of the Telefónica Group.
She holds a MSc. in Sustainable Development at the London School of Economics and Political Sciences.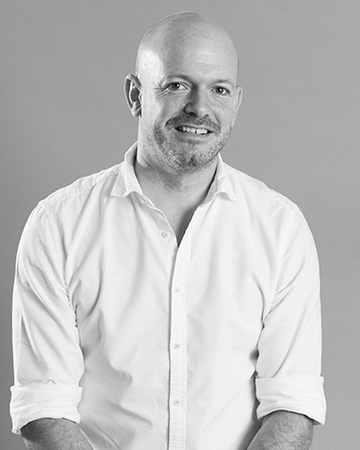 Mariano
Klein
CDO
Hands-on technology expert, with years of experience both in large corporates and startups. He is a specialist in building SAAS platforms, digital marketing and strategic technical planning.
Mariano started his digital career in 2000, at Arthur Anderson, leading the Spanish front-end technology department.
In 2004, he ventured into the digital marketing arena, having worked for some of the most important advertising agencies in Spain, as a creative technical director, leading digital campaigns for companies such as Vodafone, Telepizza, Ballantines, etc.
In 2007, he decided to follow his entrepreneurial ambition and has since then founded and advised several startups, such as Globiles.com and more recently MyEgoo.com, a website builder with more than 2 million webpages created to date.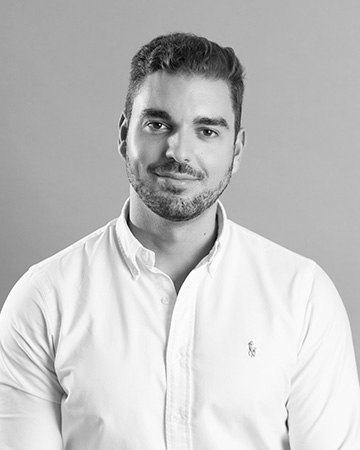 Jorge
Sobrón
Head of Risk & Compliance
A Risk specialist with extensive experience in management and control functions in banking institutions. Jorge has a cross vision of risk management and its levers.
He began his career in the Santander Group, growing from Financial Management to the Risk area in different Group entities, covering consumer finance, commercial banking, and securities services. Prior to joining Twinco, Jorge served as Risk Manager in Crédit Agricole Group.
Jorge has a Degree in Economics by Universidad Complutense de Madrid, a Master's course in Environment Economics by Norwegian University of Life Sciences, a Master´s Degree in Finance by Universidad Complutense de Madrid and a Master´s Degree in Risk Management by AFI Escuela de Finanzas.
Jordi
Aguilá
Head of Data & Modelling
Jordi combines a strong academic background with experience solving real-world problems.
After obtaining his PhD, he joined the Pricing team at the e-commerce company Wayfair and later made the leap to the financial sector by joining the data team at Ebury, where he grew as a data scientist and developed different tools for dynamic pricing, fraud detection, and new business propensity.
Jordi has a Bachelor's degree in Physics from the University of Seville, a Master's degree in Biophysics from the Complutense University of Madrid, and a PhD in Theoretical Neuroscience from the University of A Coruña.
Alberto
Borobio
Head of Finance
Alberto is an experienced financial controller with a focus on financial institutions, having covered commercial banking, consumer finance and corporate banking.
He started his career in Cooperative Bank Caja Rural de Soria, where he grew to be the bank's Chief Financial Officer. He later moved to Bank of America, as a Senior Finance Manager in the consumer lending department and, in 2009, he joined Banco do Brasil to take the role of CFO Spain, where he managed the financial matters of the Spanish subsidiary of the bank and was involved in the European regulatory, compliance and financial projects.
Alberto has a Degree in Business Administration and Management at Universidad de Salamanca, Master in Finance from Universidad Comercial de Deusto and Master in Management of Credit Institutions from U.N.E.D.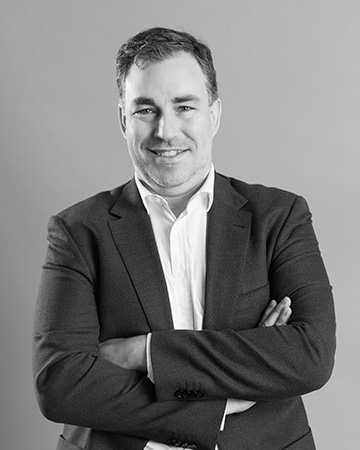 Miguel Ángel
Alonso
Head of Sales
A sourcing manager specialised in EMEA markets with more than 20 years of international experience and in-depth knowledge of the retail supply chain.
Miguel joined El Corte Ingles (ECI) in 1998 in the Finance Control Department, but soon moved to the Purchasing area as Buyer.
In 2005 he joined the Hong Kong local office as Business Development Manager, starting a 10-year international career that brought him also to India and Thailand.
During his time in India, he developed both the Indian and the Bangladeshi markets, establishing what is today one of ECI's strongest supplier base. In Thailand, he was responsible for Asia Sourcing teams that covered China, Bangladesh, India, Pakistan and Asean countries. Prior to joining Twinco, Miguel was already back in Madrid, as Global Sourcing Manager.
Miguel holds a Bachelor in Business Administration from CEU San Pablo, a Master in Quality Control Auditing, and is currently pursuing an MBA.
Join the team,

Make a difference

Creative thinkers, problem solvers or globe trotters!

Data Scientists, financiers, trade specialists or marketing wizards... We are building an exceptional team of bright, driven people, that want to make a difference.

Please send us an email with your resume attached to talent@twincocapital.com.
News
Latest news and media coverage
Contact
Next generation of supply chain finance
For additional information, please get in touch!